Absolute Zero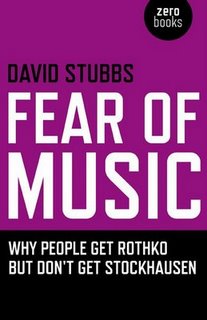 New critical theory/fiction imprint Zero Books now has a blog - and the line-up of its first four books looking extremely impressive. Within the next month will be the publication of

Fear of Music

, by David Stubbs - easily one of our finest, smartest and most pugilistic music writers, tackling a subject close to my own heart - and

Militant Modernism

, by Owen Hatherley of Sit Down Man... and The Measures Taken fame, heir apparent to Jonathan Meades and Ian Nairn. Yes, I know, flattery/sycophancy, etc., but the point is that they're both very much worth investing yr pesetas in.

Further joys are expected later in the year from Dominic 'Poetix' Fox, imprint editor Tariq Goddard, Nina Power and Mark 'K-Punk' Fisher.